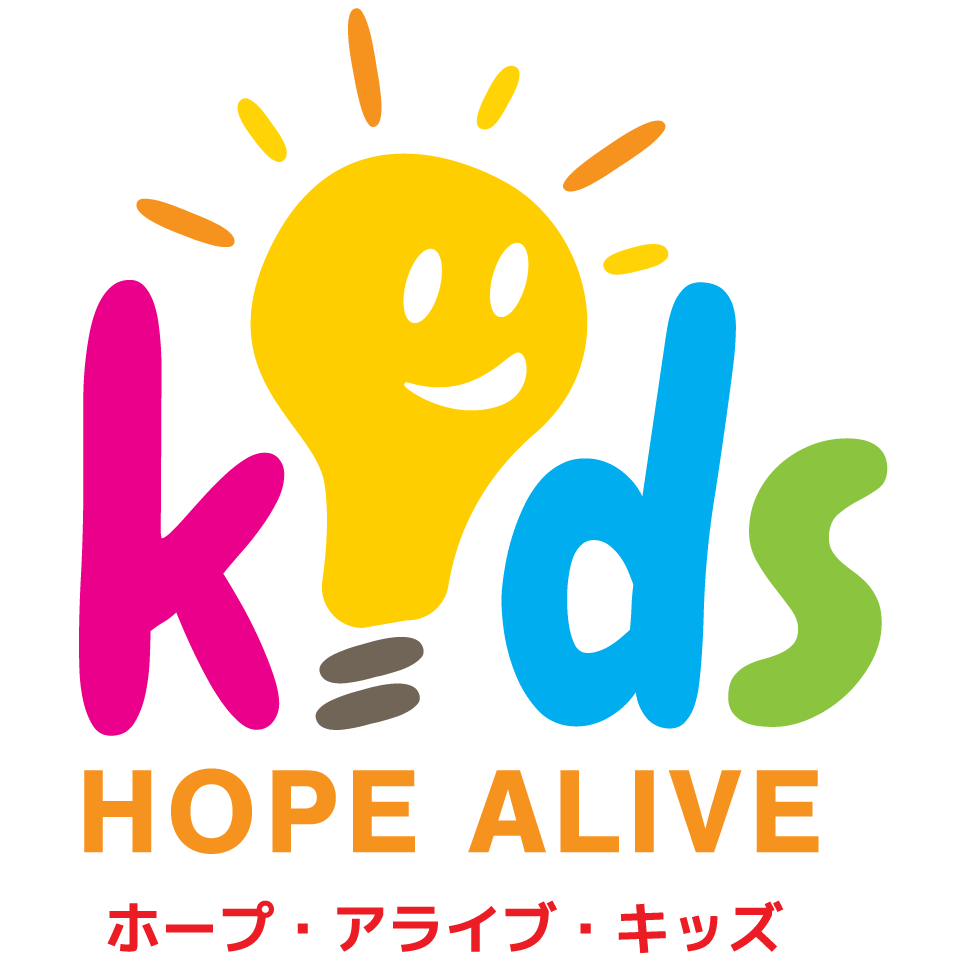 Hope Alive Kids
Hope Alive Kids provides exciting Bible based classes and activities for children 1-12 years old. Hope Alive staff and volunteers lead our programs in both Japanese and English. We believe that all children are a gift from God!
Through music, games, crafts, and interaction we provide a fun learning environment that kids are excited to come back to again and again.
It is our absolute joy to see children receive God's love and grow into the next generation of leaders. Even if you have never been to church before but are interested in visiting, please come along and bring your family!
ホープアライブキッズは、聖書をベースにした題材を基に1歳〜12歳のお子さんを対象にした楽しいレッスンやアクティビティを提供します。ホープアライブのスタッフが日本語と英語を交えならがプログラムを進行していきます。私たちは全ての子供たちは"神様からの贈り物"だと信じています。
ゲーム、クラフト作り、音楽などの交流の場を通して子供たちが何度でも参加したいとわくわくするような楽しい学びの環境を提供していきます。
次世代のリーダーとして子供たちが神様の愛を受けて成長していく過程を見れることは私たちのこの上ない喜びです。教会に一度も足を運んだことがない方も、お友達やご家族を連れてお気軽にご参加ください!